09/16/2010
---

 

                         The Eighth Organizational Conference of EPRDF re-elected Meles Zenawi as Chairperson of EPRDF.
The Conference had also elected Haile-mariam Desalegn as Deputy Chairperson of EPRDF.
The three-day conference which was held under the theme "We will make Ethiopian Renaissance Irreversible" had also nominated 180 Council and 36 Executive Committee Members of the EPRDF.
The conference had elected 180 members of the Council of the EPRDF 45 from each party members of the EPRDF. It also nominated 36 Executive Committee members nine from each party.
The conference had also elected eight persons as members of the audit commission of the front
The participants of the conference had vowed to effectively implement the Five Year Growth and Transformation Plan and enable the public at large to enjoy development achievements in a declaration they issued at the end of the conference.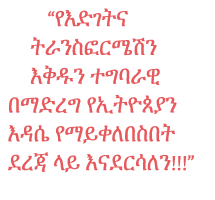 ---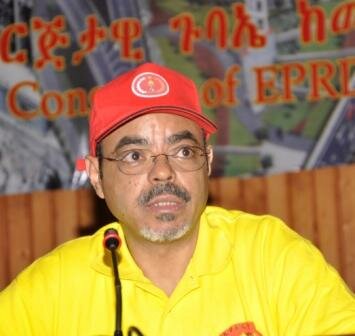 EPRDF chair person Ato Meles Zenawi speech?s to the 8th EPRDF congress
Watch Video
---

---