12/08/2010
---

 

                         A high-level delegation led by the Head of the EPRDF Secretariat has returned home after sharing experiences with Mozambique?s FRELIMO Party from December 2-5, 2010.
The delegation led by Ato Redwan Hussien, Head of the Secretariat of the EPRDF, comprised of EPRDF?s Foreign Relations Sector Head Ato Temesgen Tilahun, EPRDF?s Training Sector Head Ato Mengisteab Gebrekidan and EPRDF?s Public and Foreign Relations Department Head Ato Sekutoure Getachew.
The delegation met and held discussions with Mr. Philip C. Pawindi, Chairman of FRELIMO, on party building, public organization and mobilization, capacity building of party members and other issues.
Both party officials noted that the relation between the parties would strengthen the long standing relations between the peoples of the two sisterly countries.
The delegation also held discussions on mutual issues with Mozambique?s Minister of Agriculture, Minister of Finance and Economic Development, Executive Committee Members of FRELIMO and Head of the Maputo Zone Committee.   
During its stay in Mozambique, the delegation visited the Marty?s Monument in Maputo and the party school in Matolla city as well as other places.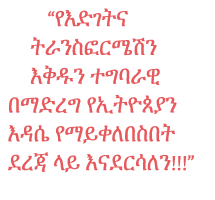 ---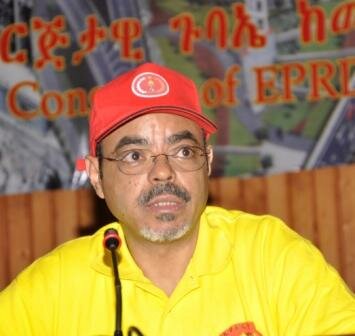 EPRDF chair person Ato Meles Zenawi speech?s to the 8th EPRDF congress
Watch Video
---

---