10/05/2010
---

 

                         The House of Peoples? Representatives (HPR) has approved here on Tuesday October 5, 2010 members of Cabinet presented by PM Meles Zenawi with unanimous vote. 
PM Meles said it is deemed necessary to reshuffle and newly establish ministries for the success of the Growth and Transformation Plan.
While presenting profiles of  his cabinet members PM Meles said the assignees nominated as they are capable and showed political commitment. 
The newly assigned cabinet members sworn-in before the House
Accordingly, Hailemariam Dessalegn appointed as Deputy PM and Foreign Affairs Minister, Siraj Fegessa as Defense Minister, Dr. Shiferaw Teklemariam as Federal Affairs Minister, Birhan Hailu as Justice Minister , Juniedy Saddo as Civil Service Minister , Sufian Ahmed as Finance and Economic Development Minister , Tefera Deribew as Agriculture Minister, Mekonen Manyazawal as Industry Minister, Abudurahman Shiek Ahmed as Trade Minister and Dessi Dalike as Science and Technology Minister.
Likewise, Dirba Kuma appointed as Transport Minister, Debretsion Gebre Micheal as Communication and Information Technology Minister, Mekuria Haile as Urban Development and Construction Minister, Alemayehu Tegenu Water and Energy Minister, Sinknesh Ejigu as Mine Minister and Demeke Mekonen as Education Minister.
The House approved the appointment of Dr. Tedros Adhanom as Health Minister , Amin Abdualkadir as Culture and Tourism Minister, Abdulfetah Abdualahi as Labor and Social Affairs Minister and Zenebu Taddesse as Women and Child and Youth Minister.
Besides, the house also endorsed the cabinet membership of Bereket Simon as Head of Government Communication Affairs Office, Aster Mamo as Government Whip in the Federal Parliament and Melaku Fenta as Revenue and Custom Authority Director General with a rank of ministers.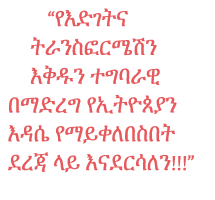 ---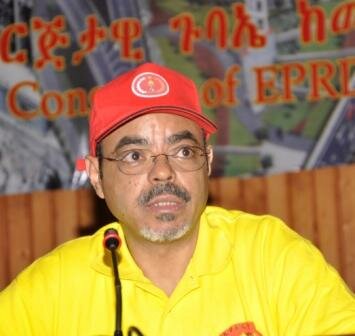 EPRDF chair person Ato Meles Zenawi speech?s to the 8th EPRDF congress
Watch Video
---

---