03/19/2011
---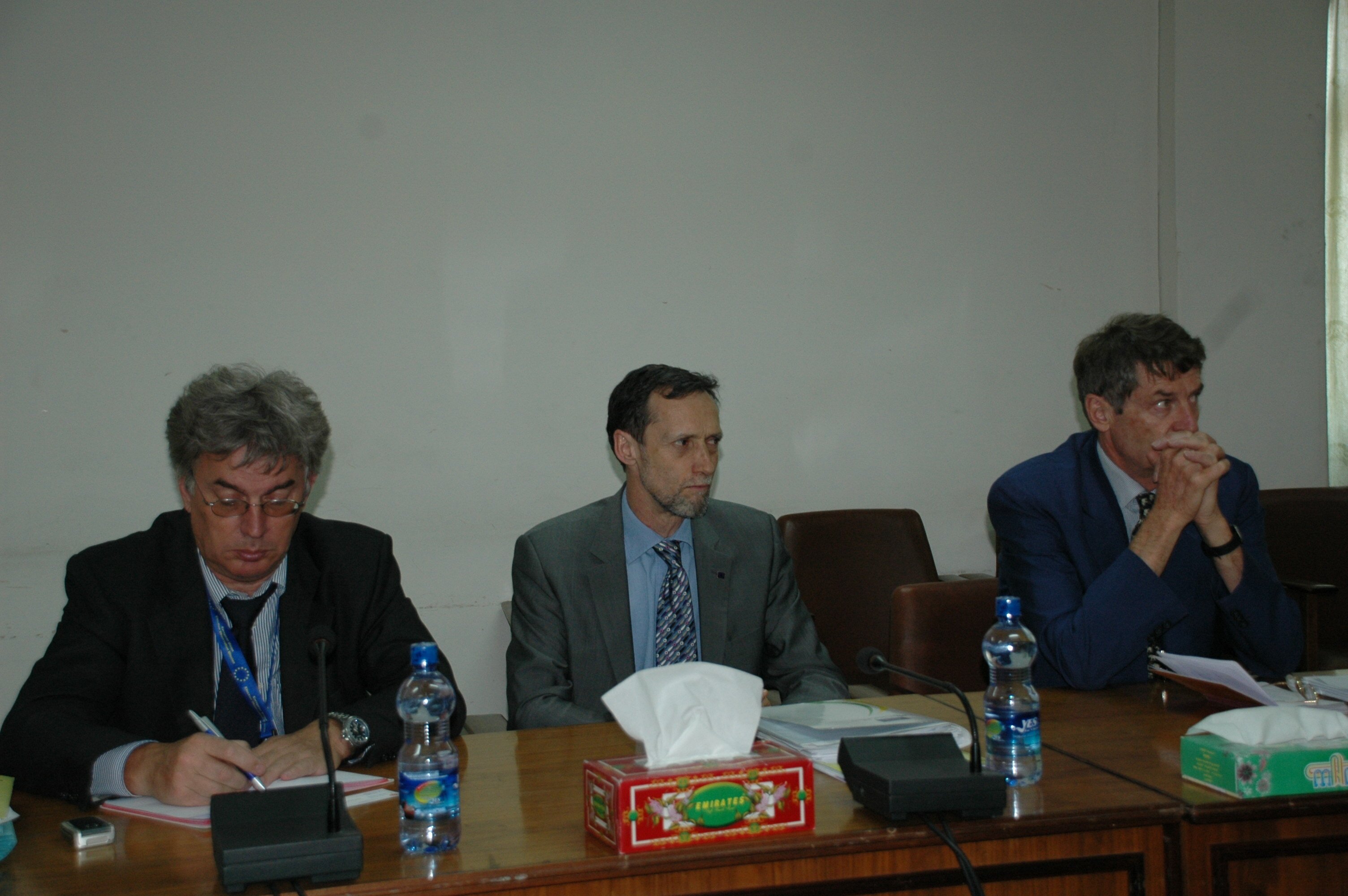 Senior leaders of the EPRDF and delegates of African Affairs in the European Union (EU) held talks on March 24, 2011. 

At the discussion convened on the premises of the Secretariat of the EPRDF were present Ato Redwan Hussien, EPRDF Executive Committee Member and Head of EPRDF Secretariat, Ato Temesgen Tilahun, EPRDF Foreign Relations Sector Head, and Mister Nicholas Westcott, African Affairs Managing Director at the European Union, and other officials of the EU. 

During the discussion, Mister Nicholas posed various questions about the election experience of EPRDF and the election system, the political process in the country as well as the government structure; to which Ato Redwan responded by elaborating on the election process of our country, and the goals of the election strategy in particular, as well as the full endorsement of the election by the public. 

Ato Rewan underscored that election is conducted in Ethiopia not to satisfy foreign forces but to ensure that power belongs to the people. He said the EPRDF won the election by huge majority because it exerted extensive efforts to address the demands and questions of the public by creating various forums that engaged the people and consolidated the party.

Mister Nicholas raised additional questions on current conditions of Ethiopia and other issues, and Ato Redwan explained that EPRDF has been doing all it can to ensure the equal involvement and  benefits of women and youth, while exerting efforts to further make the people benefit more from  the Five Year Growth and Transformation Plan. 

Finally, Mister Nicholas expressed his satisfaction with the briefing and stated his desire to work closely with Ethiopian counterparts.