05/23/2011
---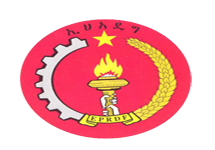 The senior leadership of the Ethiopian Peoples? Revolutionary Front (EPRDF) has successfully completed the first round execution capacity building training offered at the Civil Service College from March 14 to May 22, 2011. 

The training was based on a revised curriculum that adapted the current situation and incorporated new topics. Some 380 senior leaders enrolled in the program have underscored the usefulness of the training to the other leadership as well. 

The main objective of the training is to build a capable leadership that deeply understands the Growth and Transformation Plan and is clear and committed to the realization of the plan during the coming five years, besides being a force that resists rent-seeking to consolidate democratic development which enables the renaissance underway to reach irreversible stage.

A second round training for senior leaders will also be conducted soon by the EPRDF, it was learnt. On completion of that, the third round would be carried out next Ethiopian year.

In his speech at the conclusion of the first round training on May 22, 2011, Ato Redwan Hussien, Head of the Secretariat of the EPRDF and Executive Committee Member of the EPRDF, urged the graduates to utilize the capacity they are equipped with for unwaveringly realizing the Growth and Transformation Plan. At the ceremony were present Ato Addisu Legesse, Head of EPRDF Training Center and, Ato Bereket Simon, Executive Committee Member of the EPRDF.